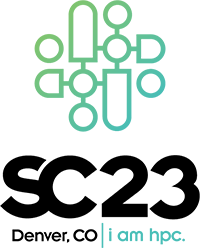 cunoFS will be exhibiting at SuperComputing 2023 (SC23) in Denver, Colorado from 14th to 17th November.
Join us at the international conference for high performance computing, networking and storage where you can discover our ground-breaking technologies.
Come by Booth 1487 to meet the cunoFS team and learn about our we're solving object storage's greatest issues by providing high-performance POSIX access to your object data without modification. Click on "Find Our Booth" to see our location on the show floor.
Schedule a meeting during the event by contacting  sales@cuno.io.
Find out more about the event and register to attend by visiting the event's website