Object storage made simple. Objects as files. Files as objects.
Run unmodified POSIX-compliant applications directly on object storage.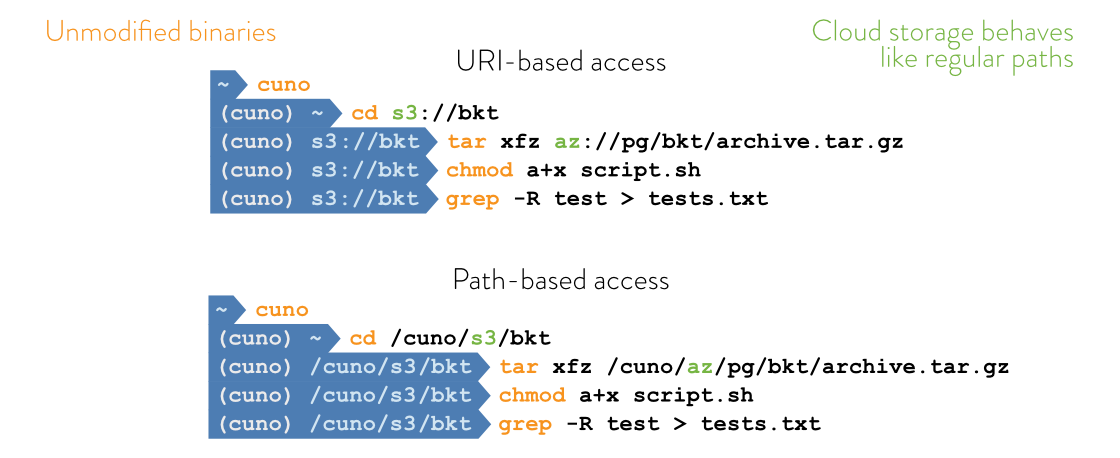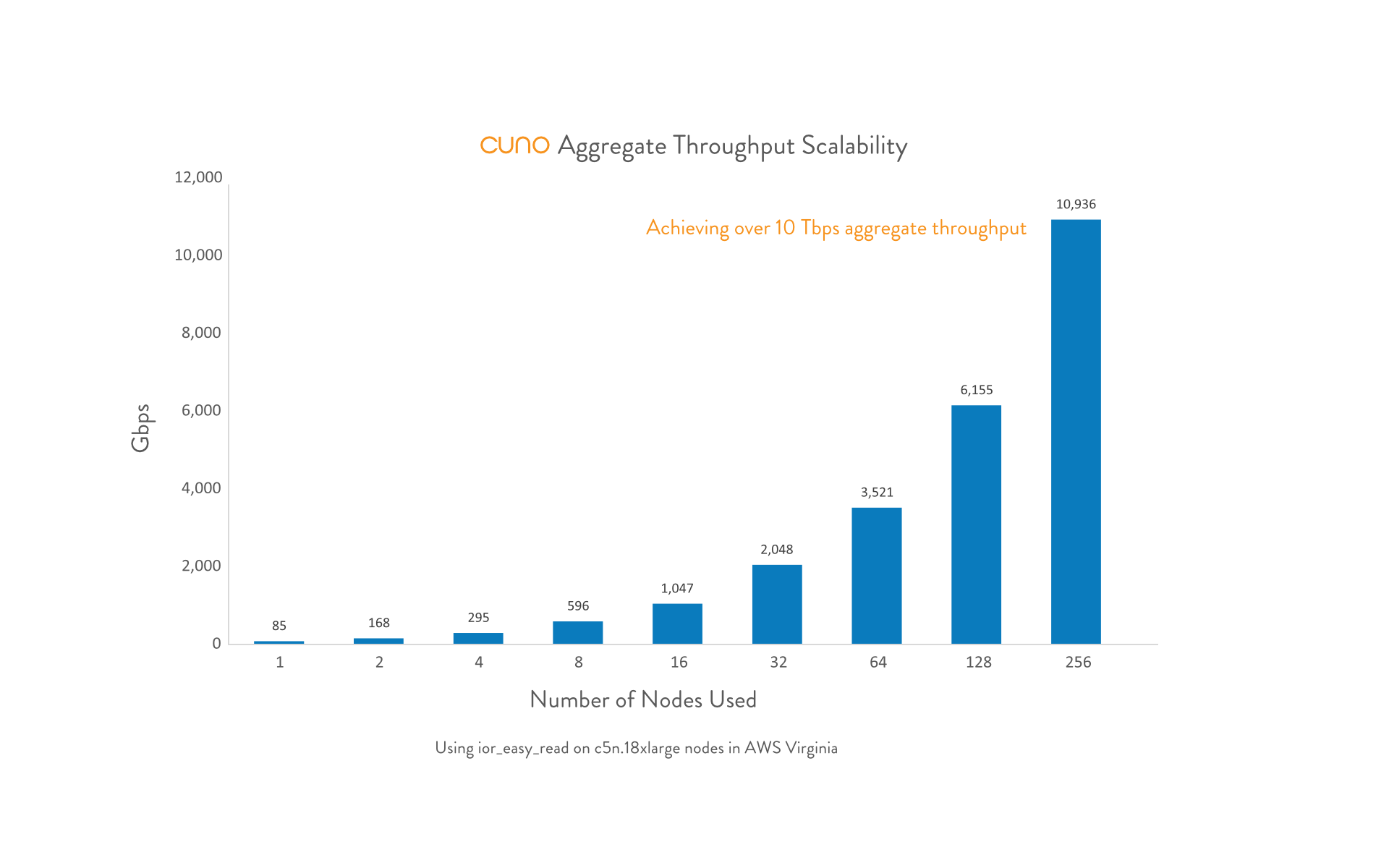 By unlocking the raw power and scalability of the underlying object storage,
cuno
scales to supercomputing levels of throughput, benchmarked at over 10 Tbps of aggregate throughput.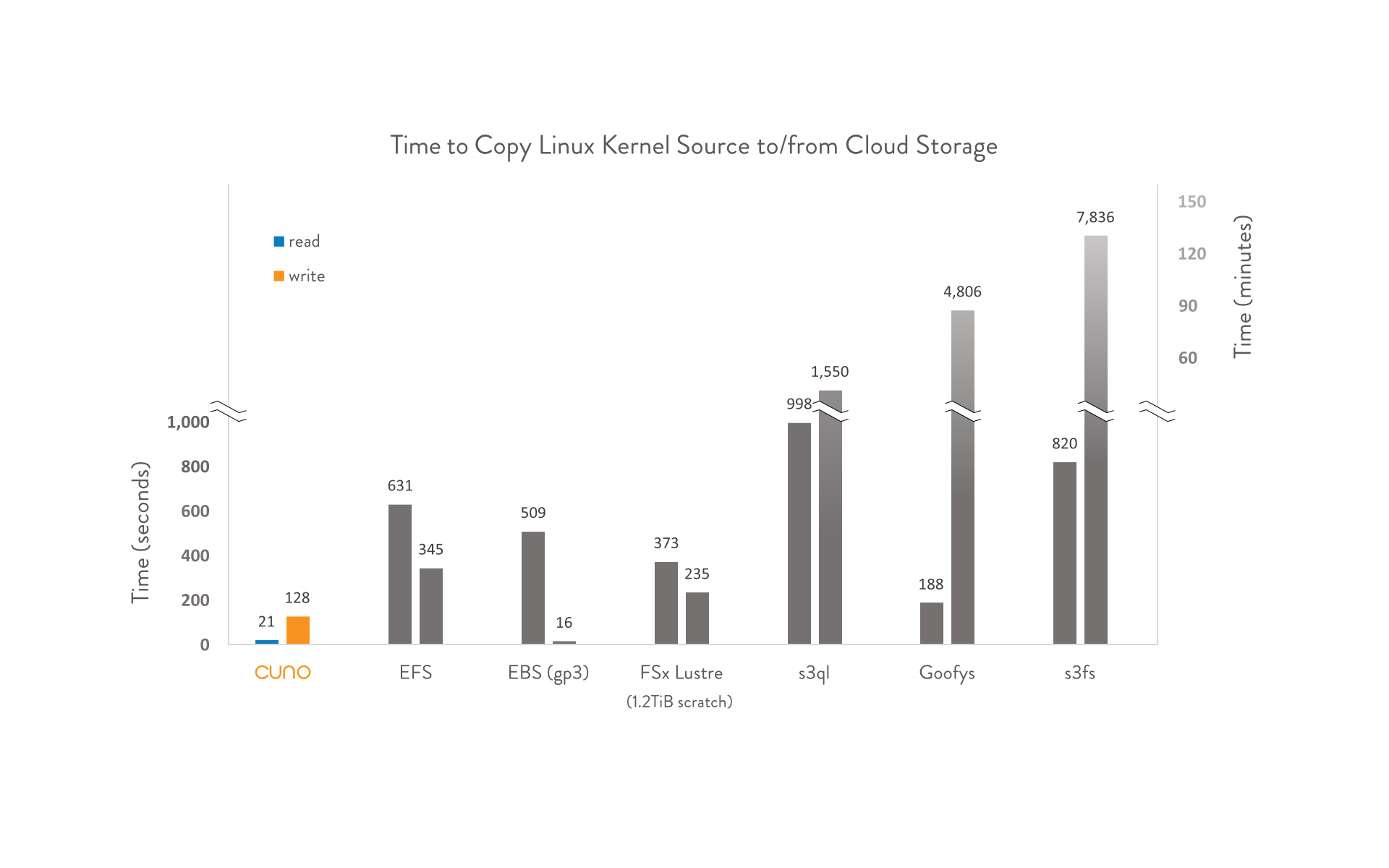 Capable of achieving high performance even on lots of small files. The Linux cp command on 75,000 small Linux Kernel source code files to S3 are reduced from hours in some cases to just over 2 minutes with cuno. Reads are reduced from many minutes on EFS, EBS and FSx Lustre, to just seconds on cuno.
Unlock the true potential of object storage for your applications by delivering incredible throughputs. Here we also add AWS CLI for comparison.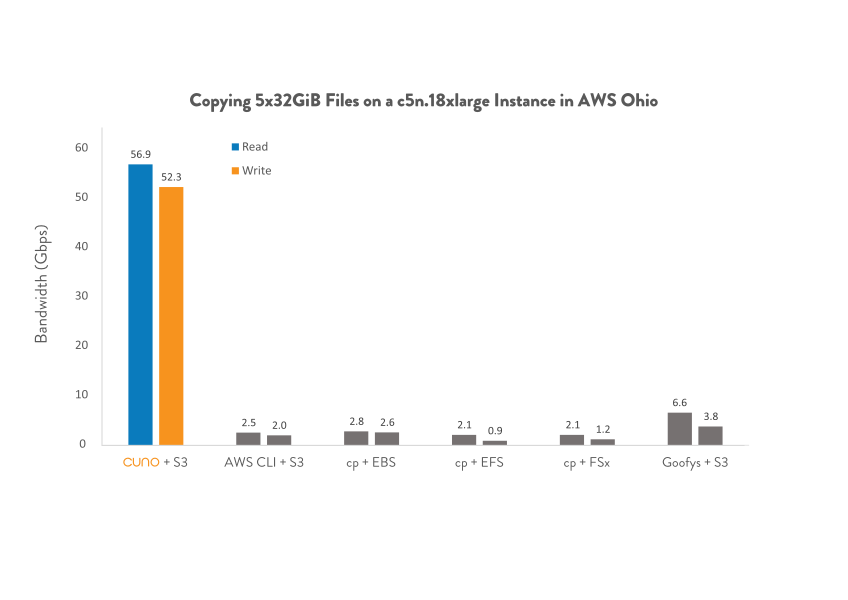 Throughput write (cp 5x32GiB files)
Throughput read (cp 5x32GiB files)
Read Linux kernel source from storage
Write Linux kernel source files to storage
Atomic rename & hard links
Mode, UID/GID/permissions, timestamps
Random writes, symlinks, fsync
POSIX permissions enforced at Object API
Performance scales with nodes
Quick peek demo(unmodified Bash / binaries)